SLOTS AVAILABLE from March 2020!
Xmas 2019 commission slots are full until Christmas, but never fear! Treat your loved one to one of Aaminah's wildlife paintings this Christmas, with prices starting from just £200! Just click here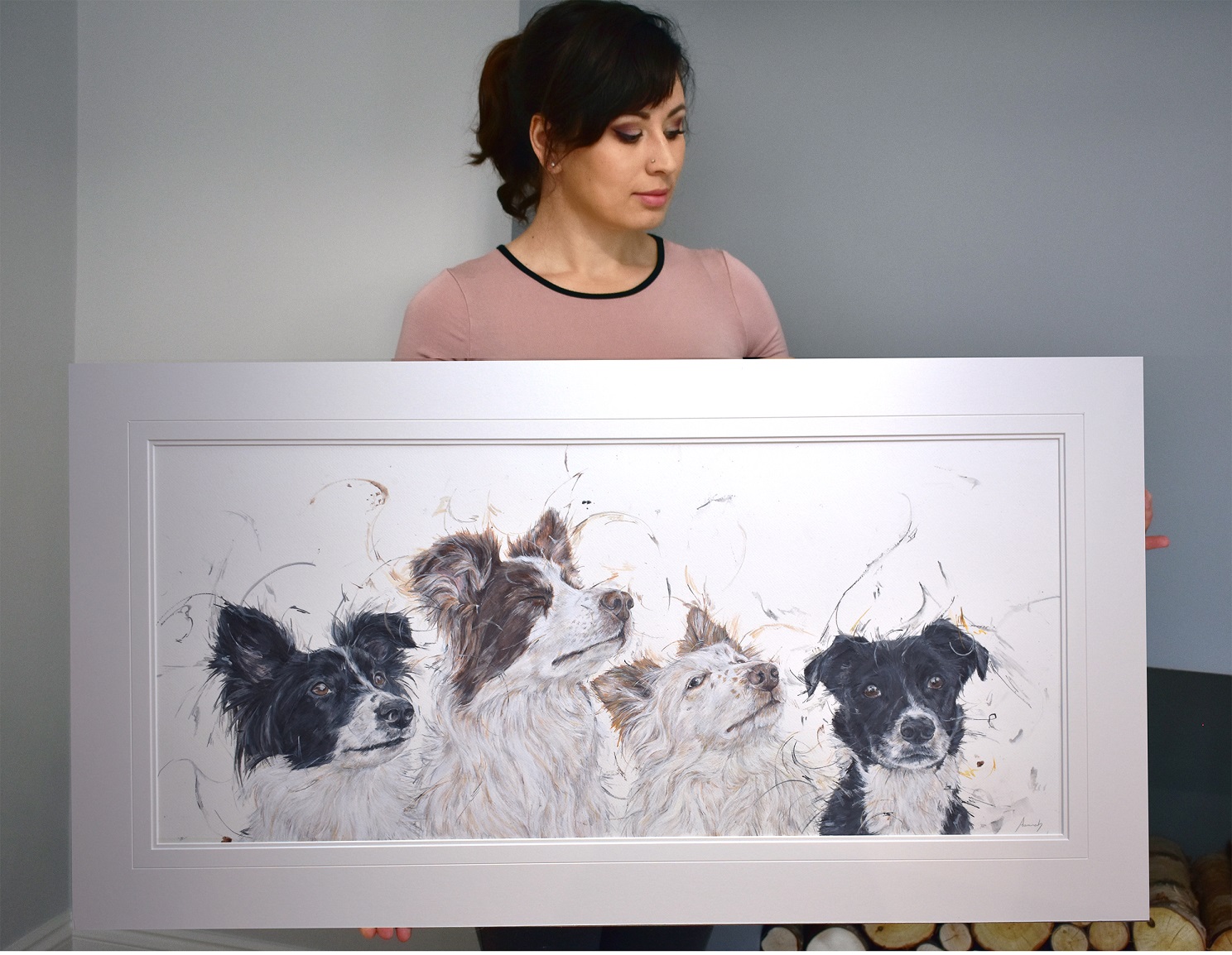 ---
---
COMMISSION GALLERY
Click left/right buttons on image to view more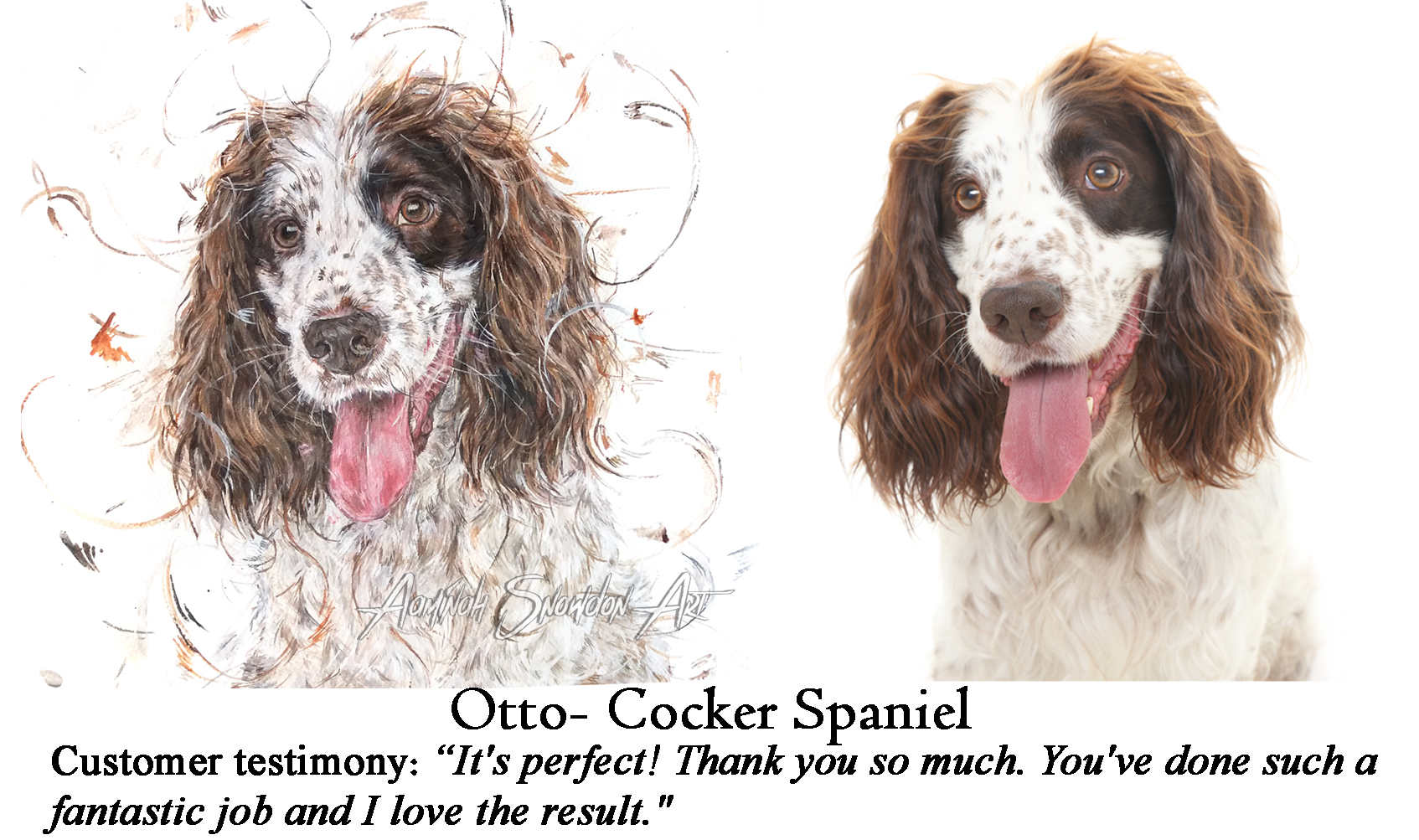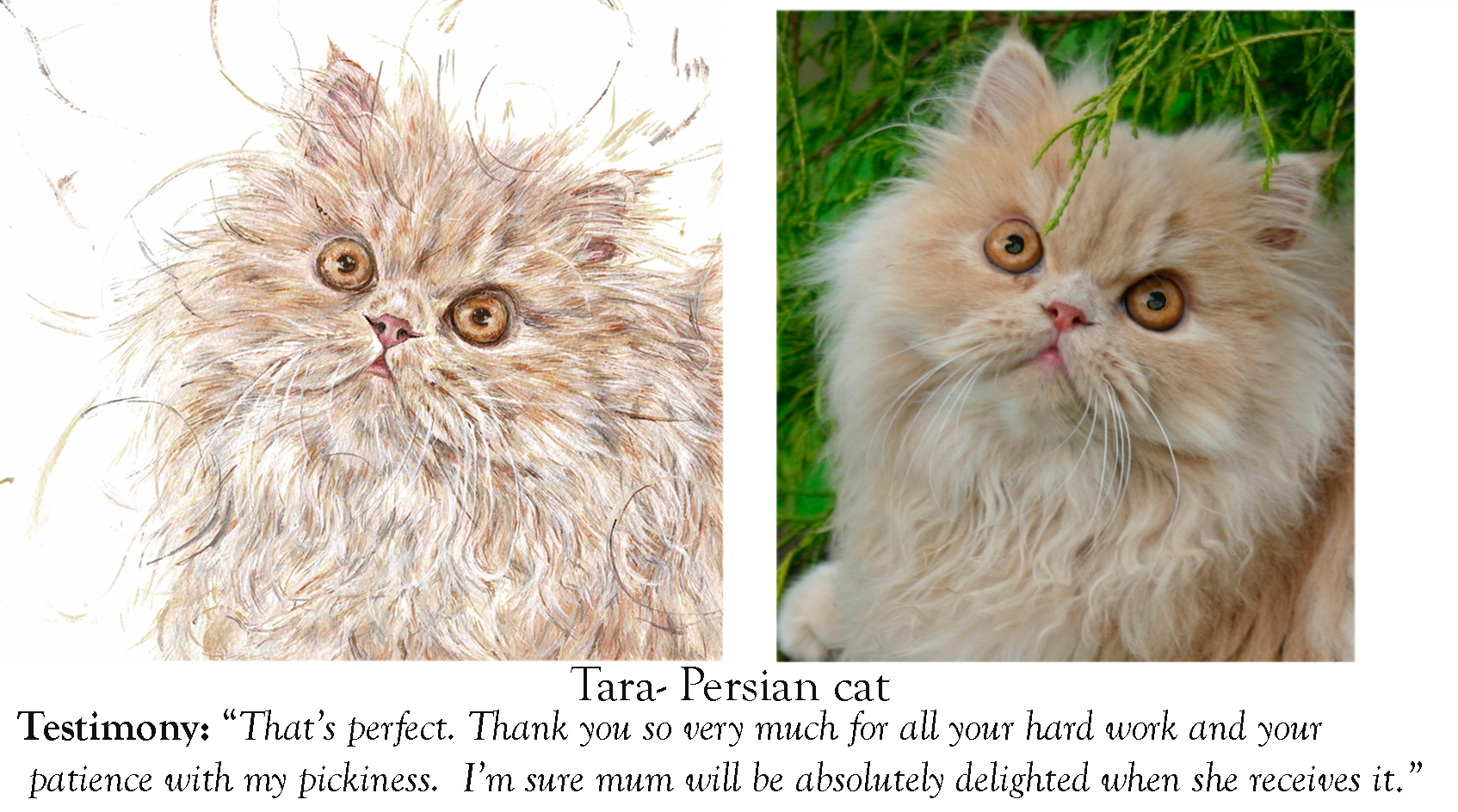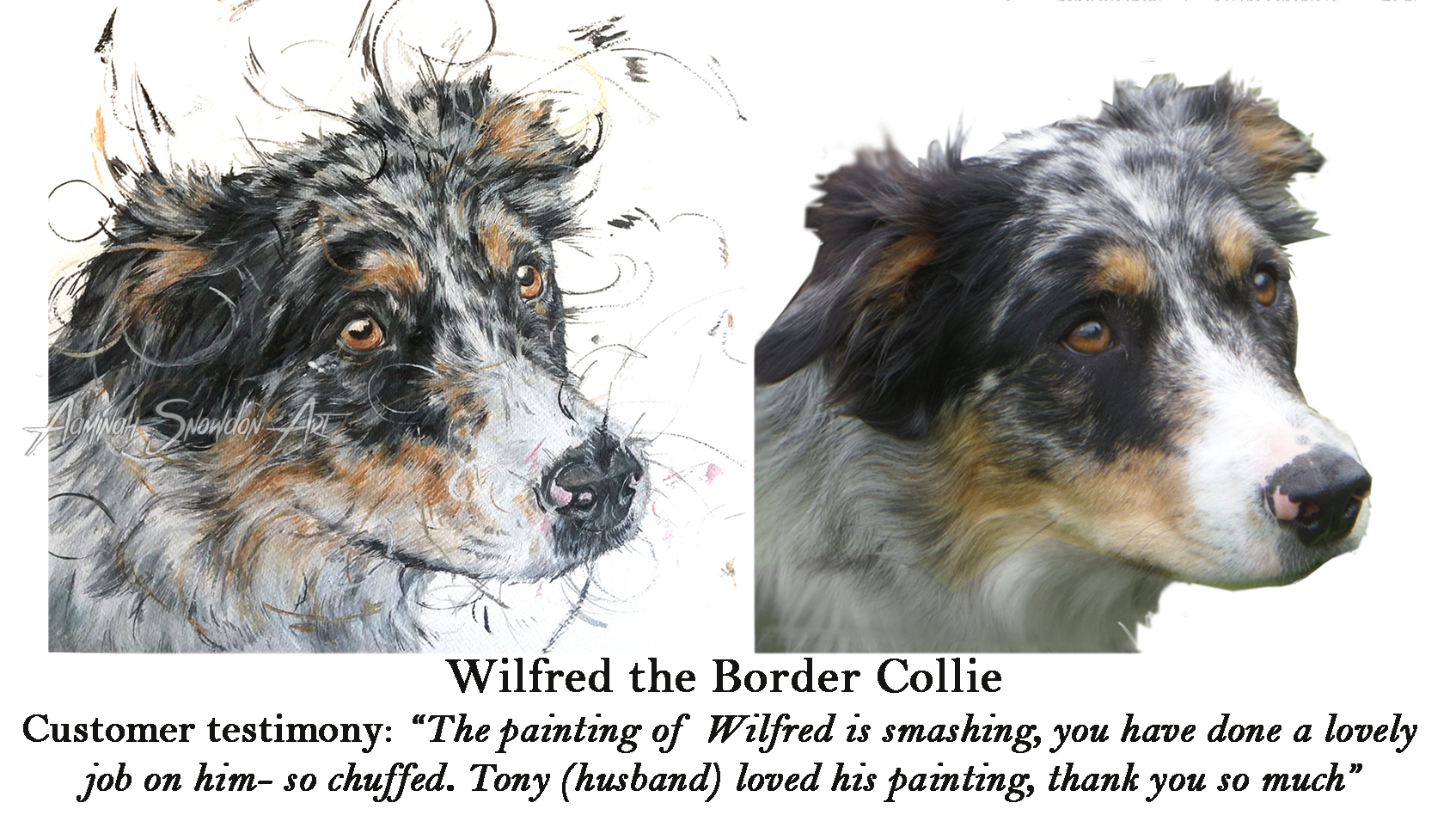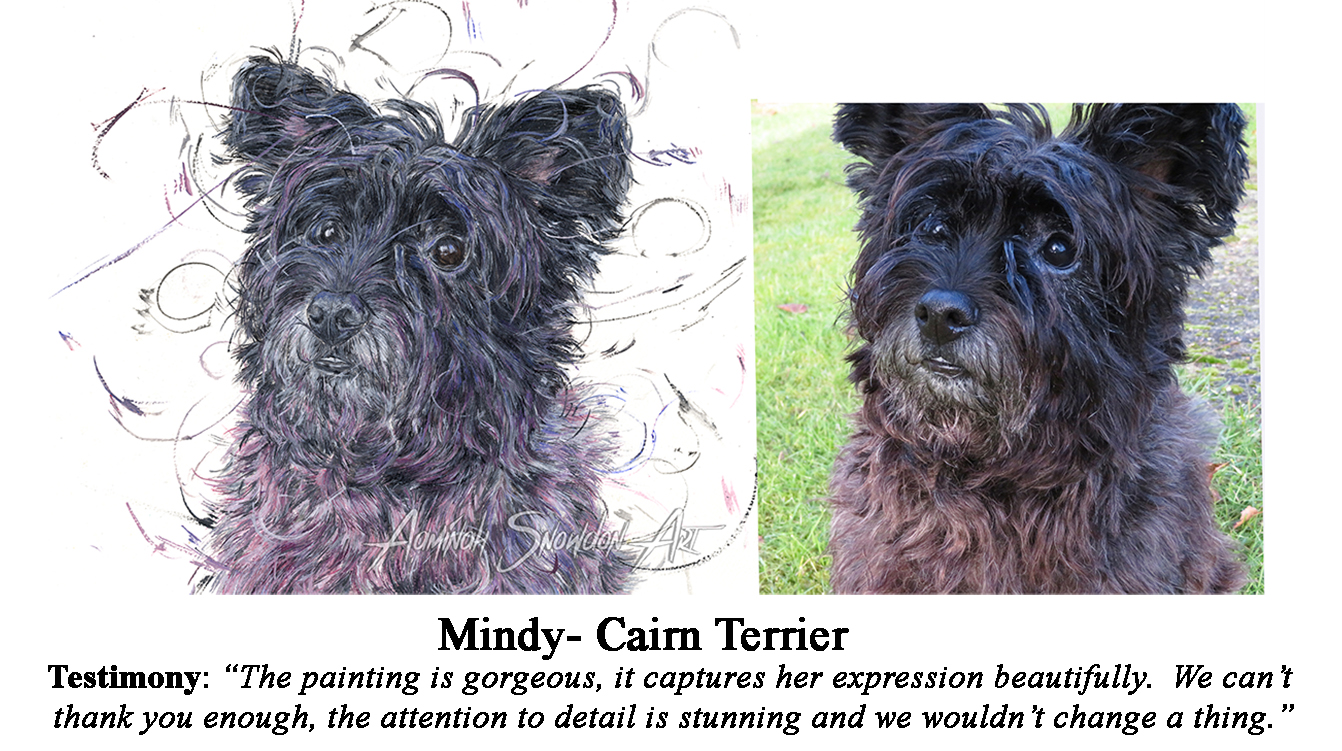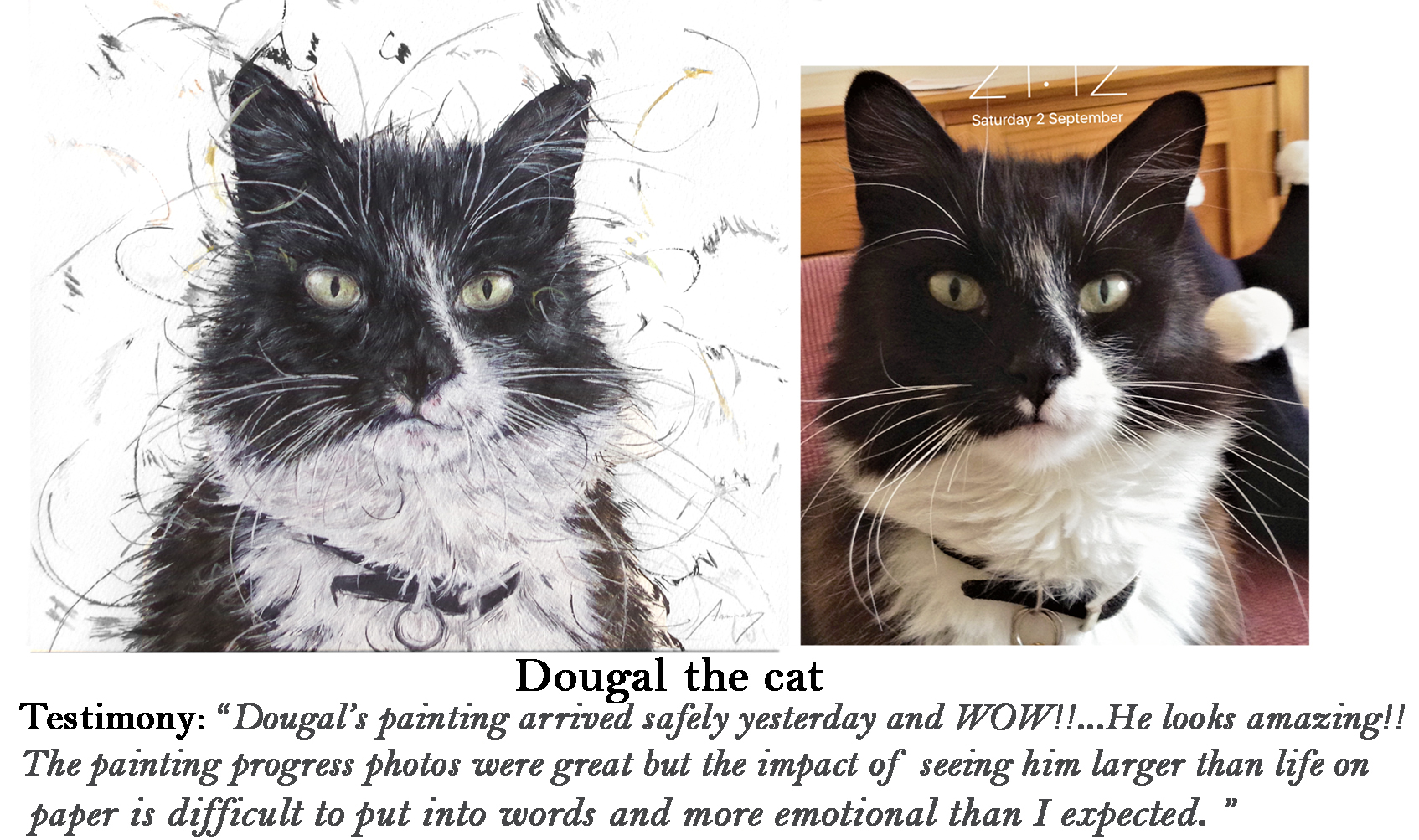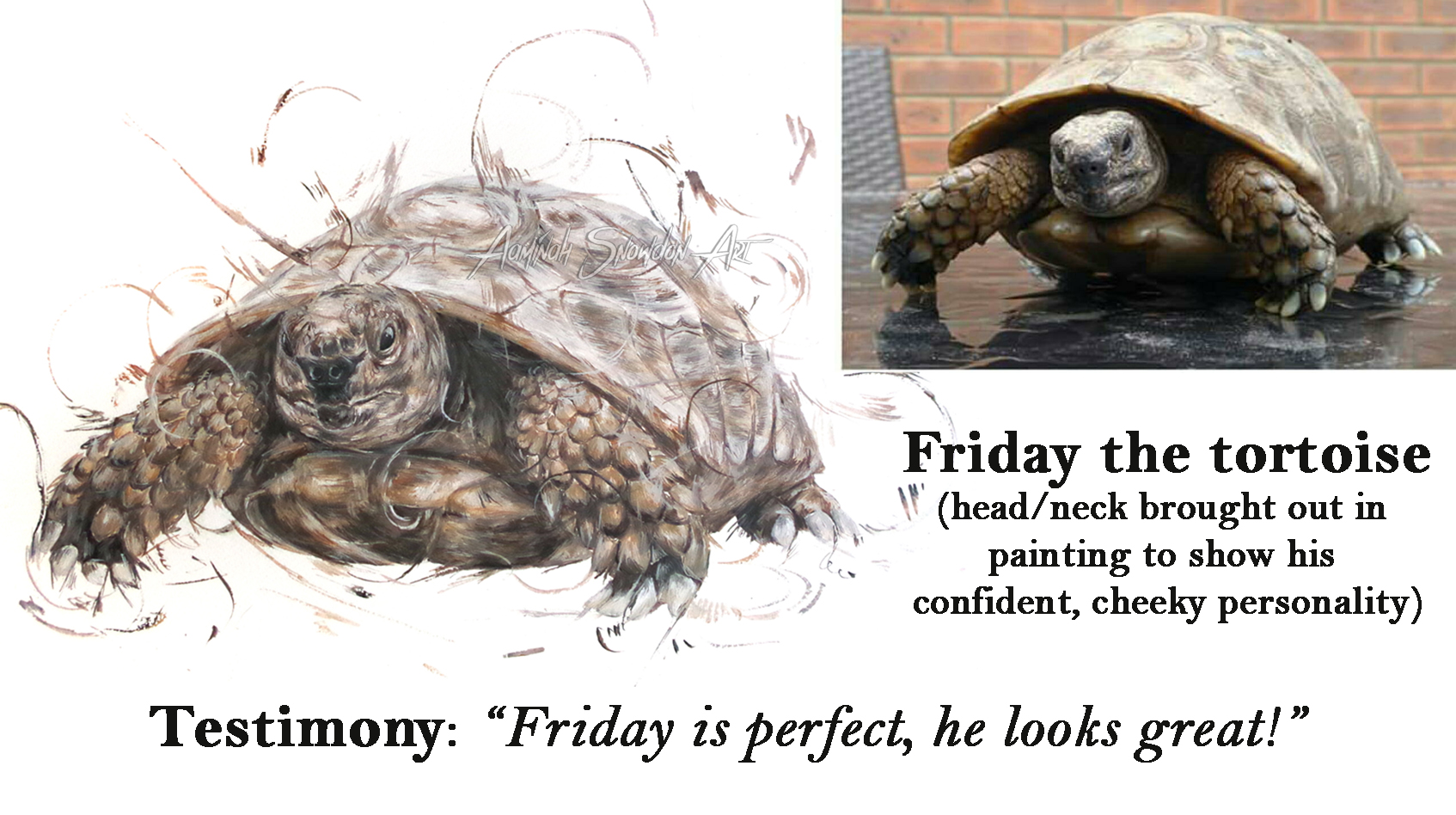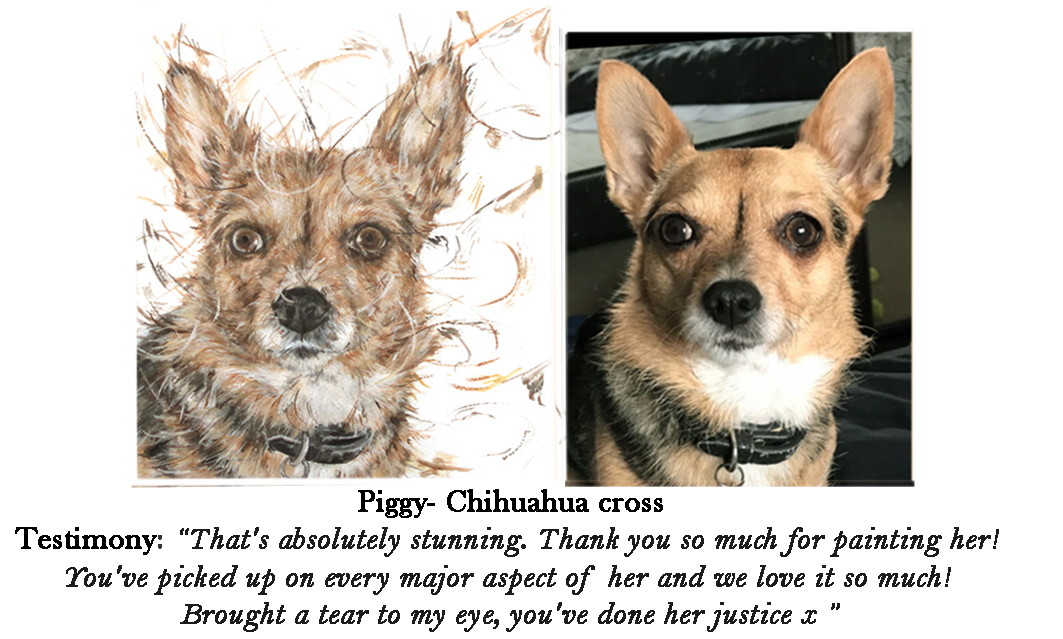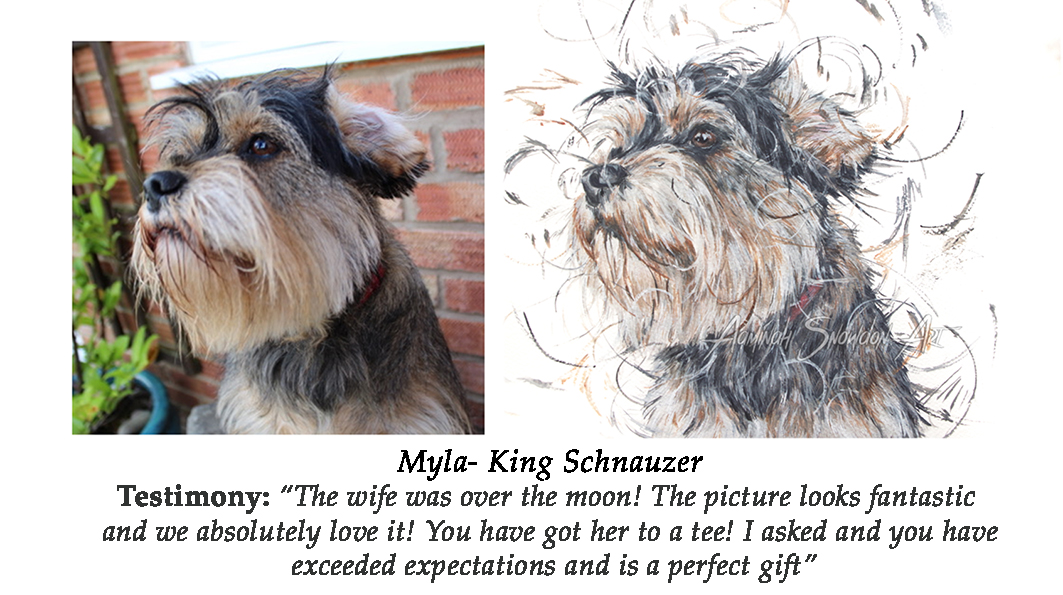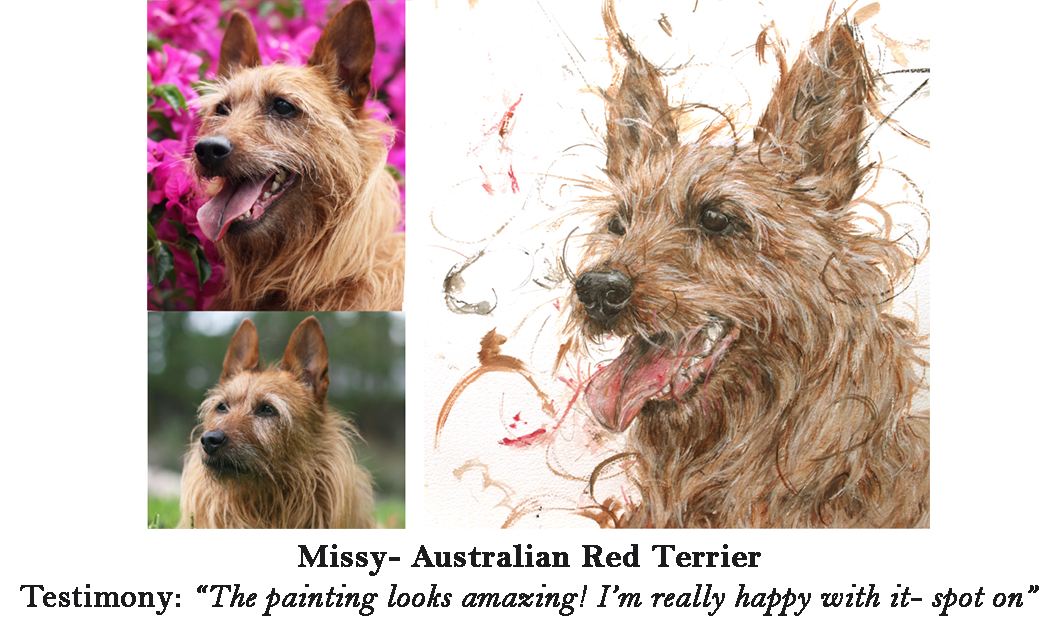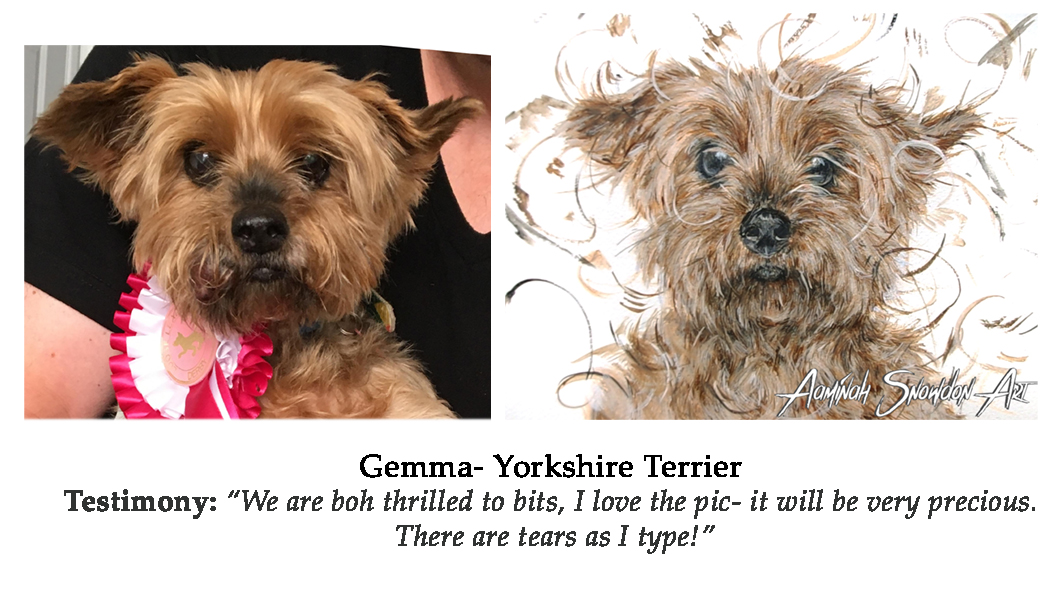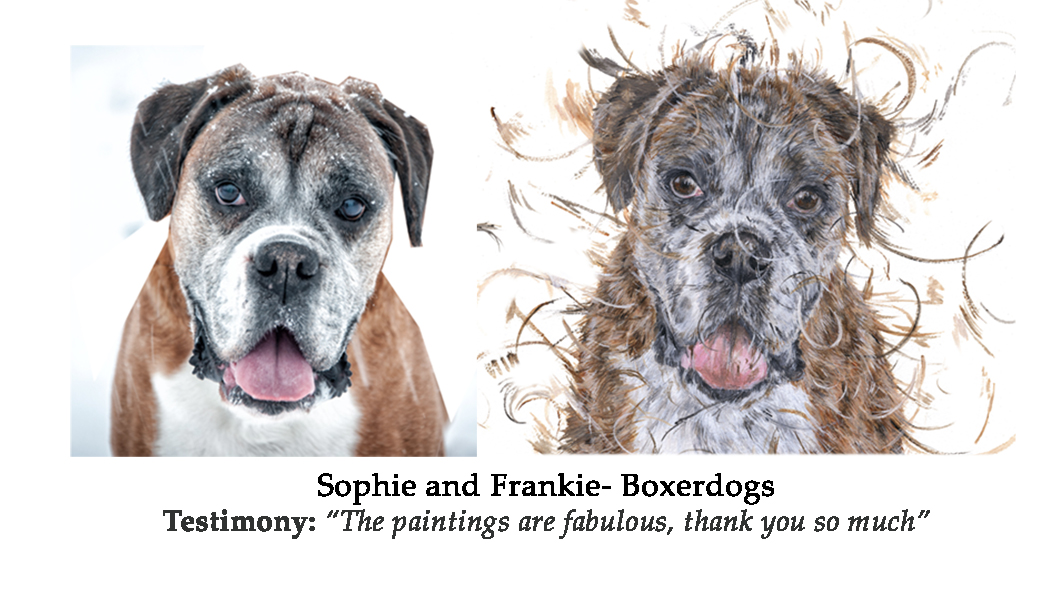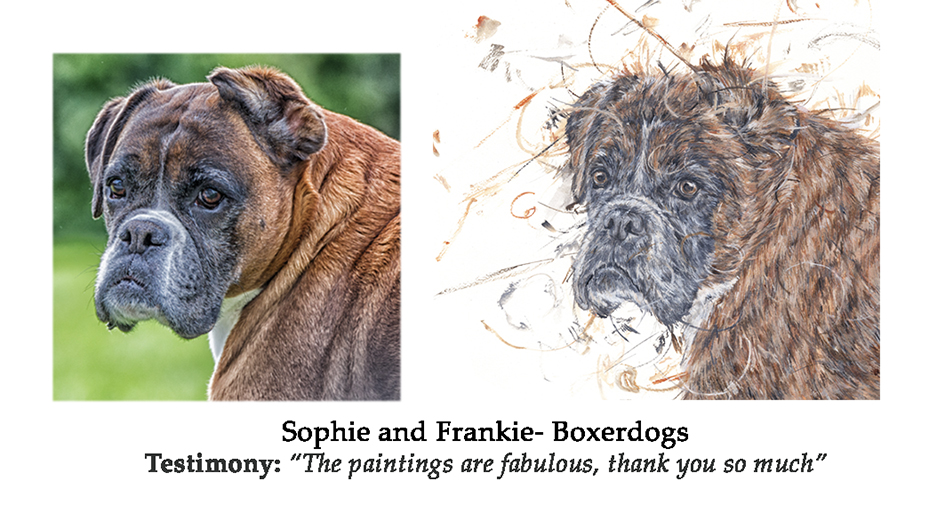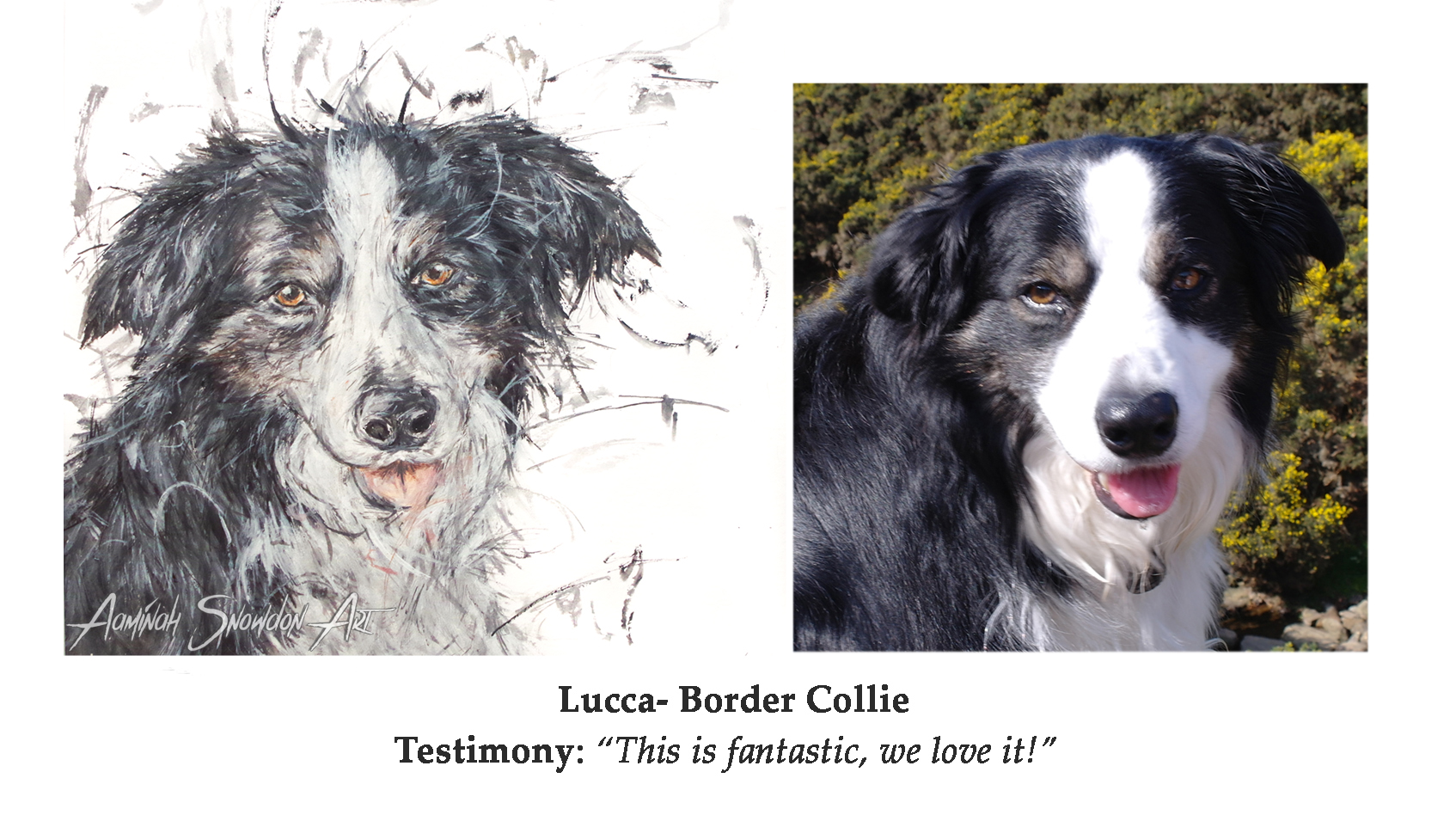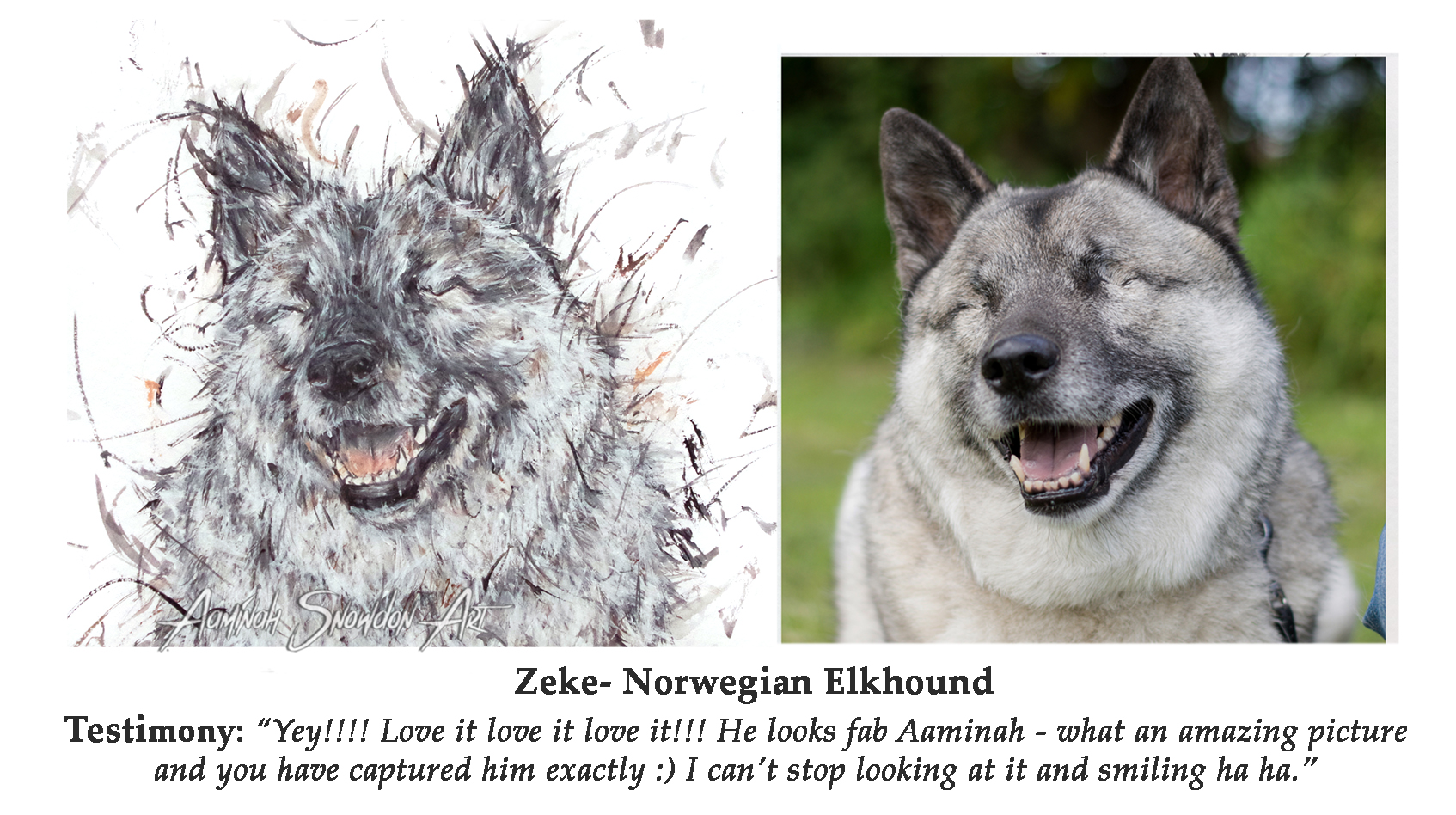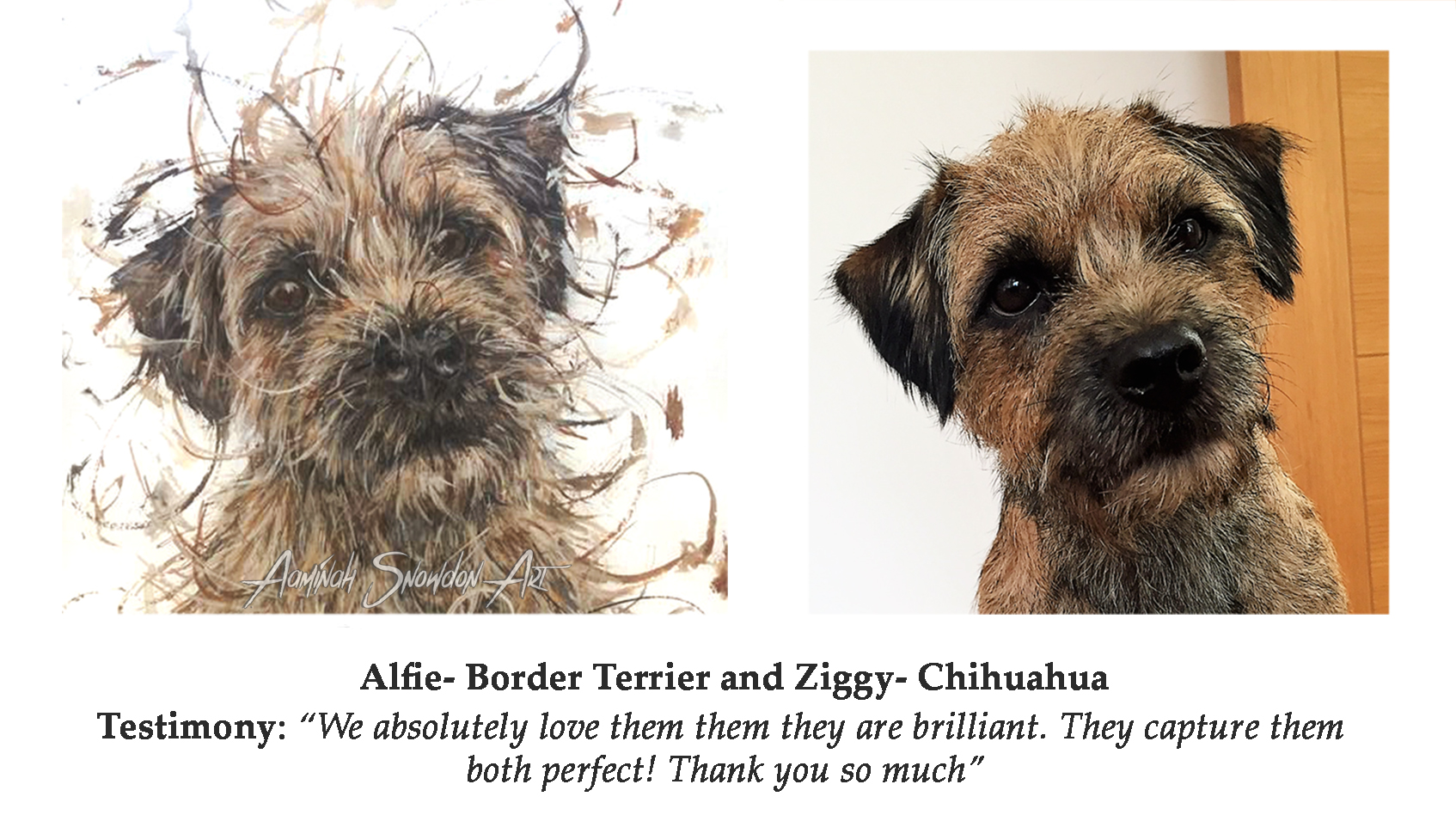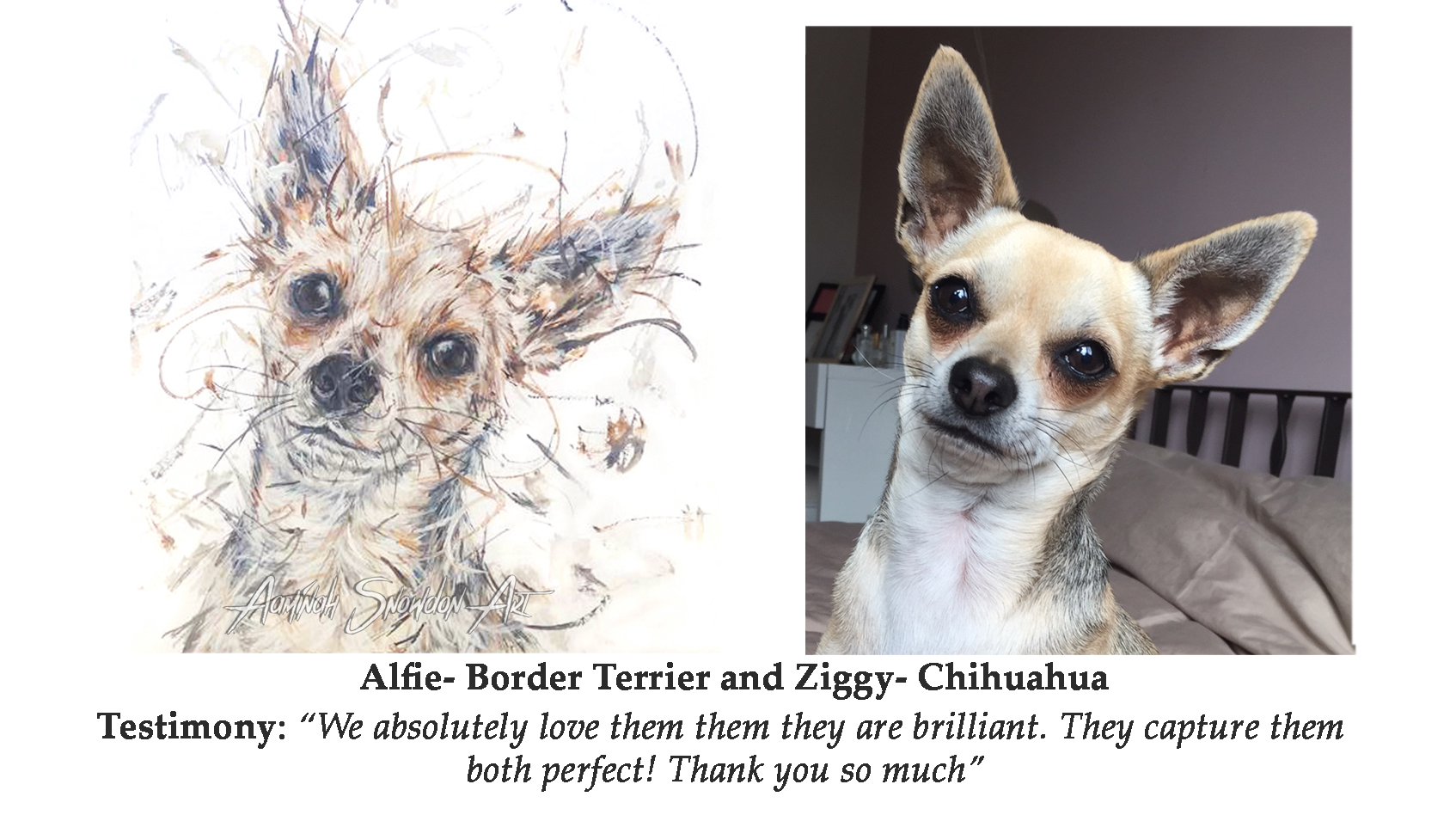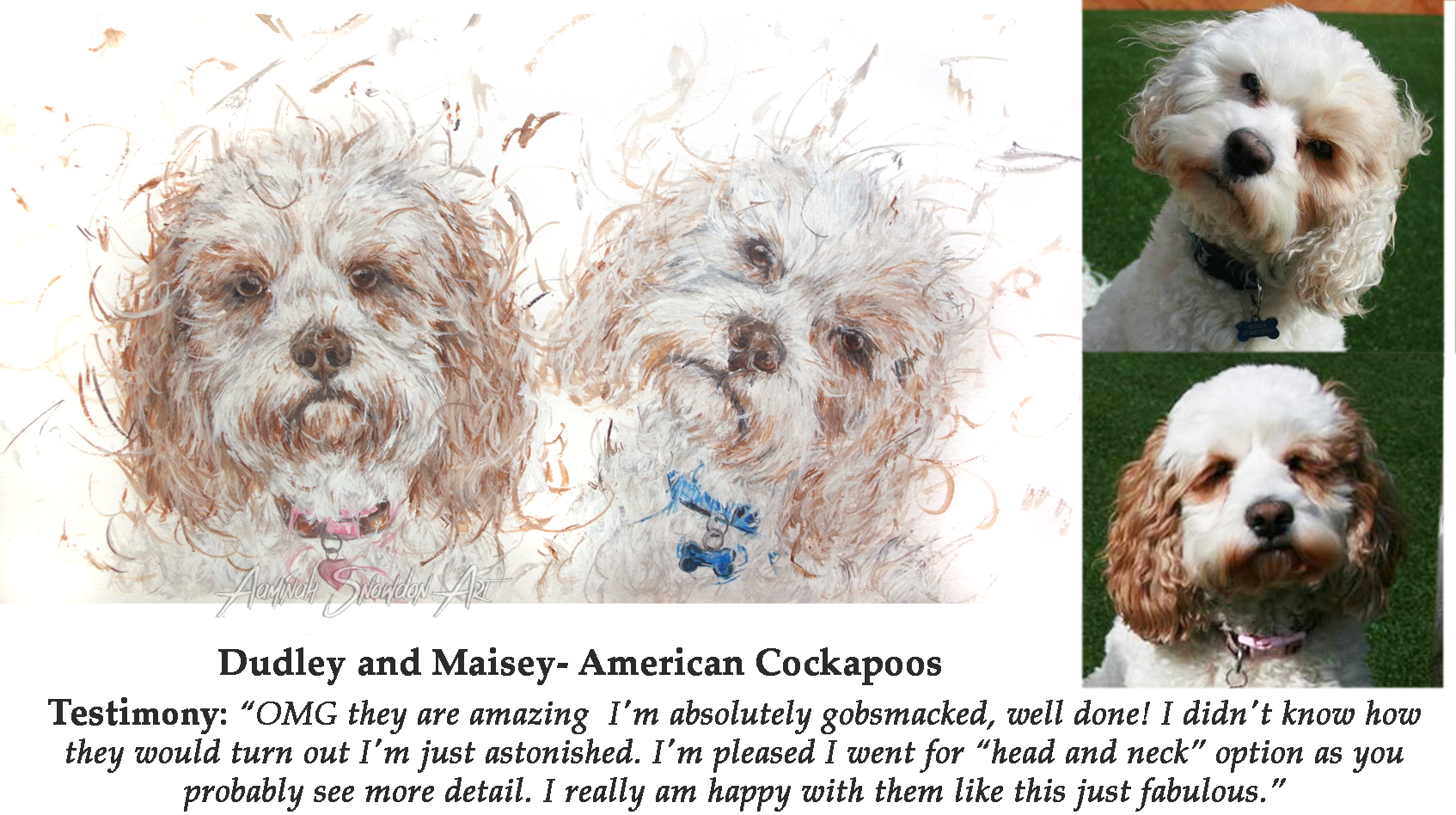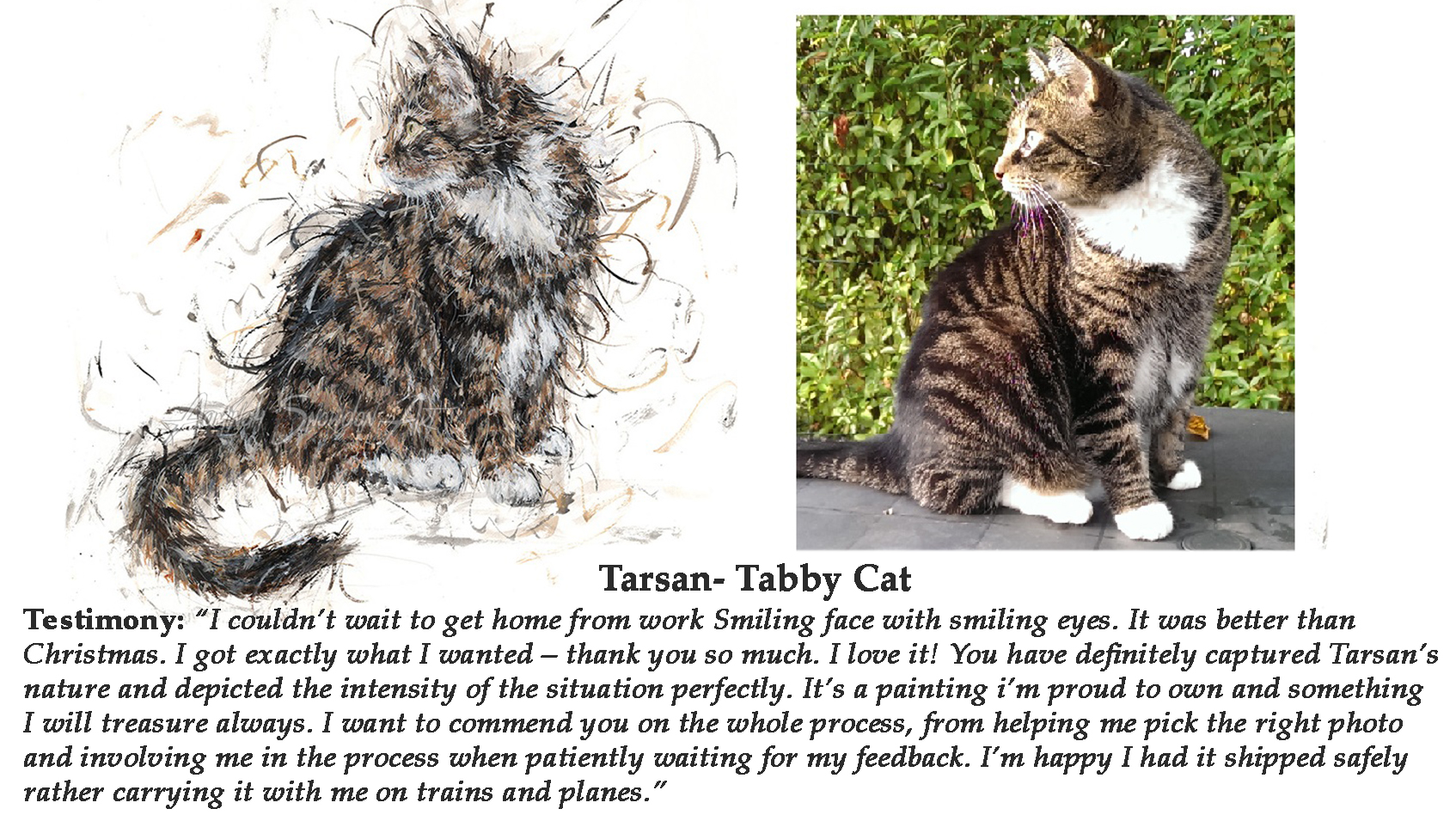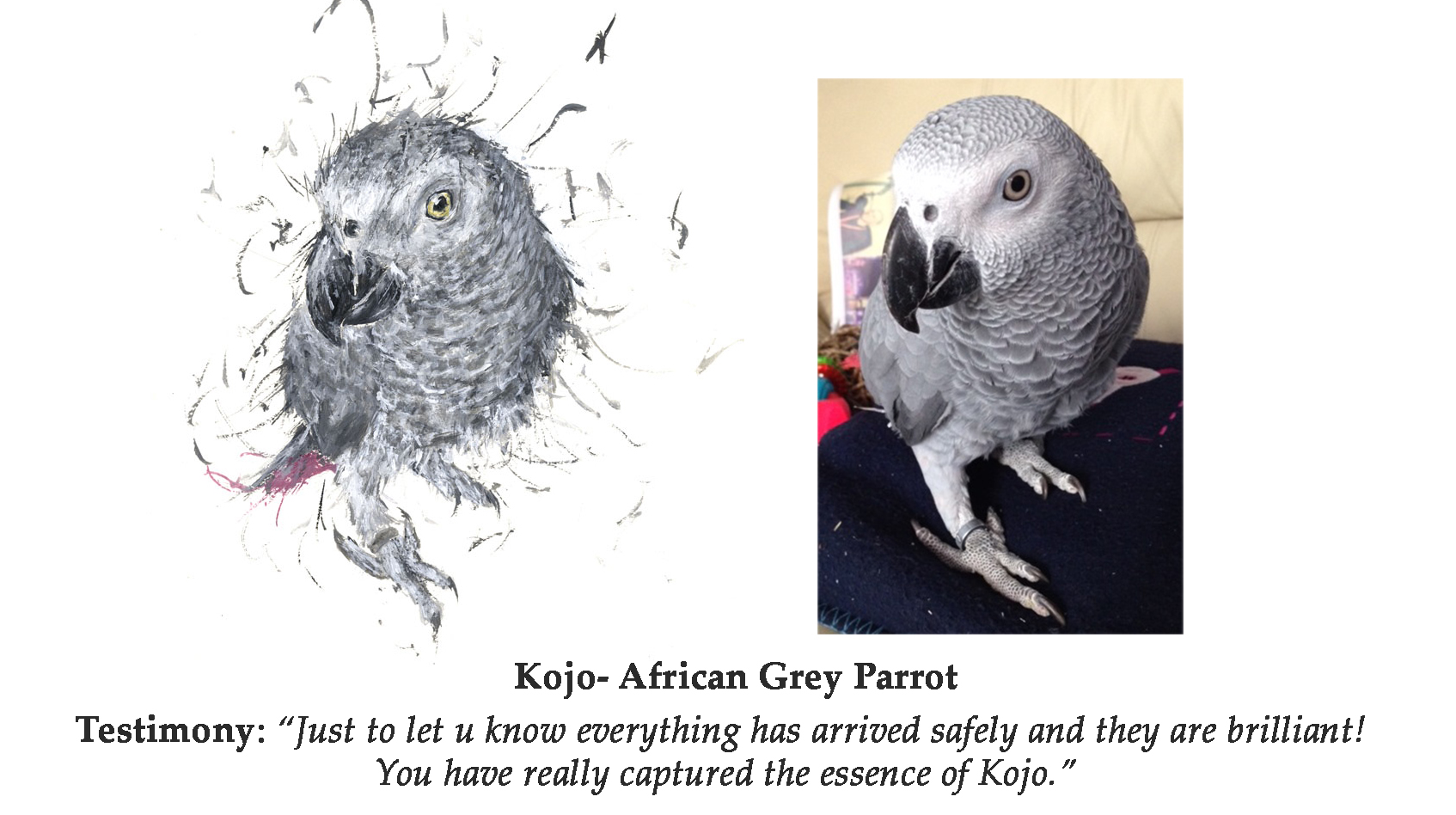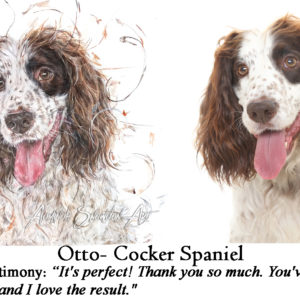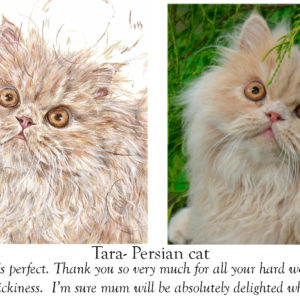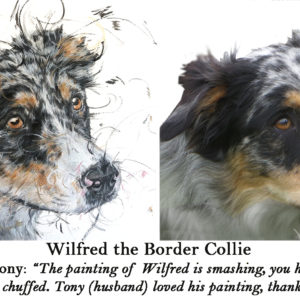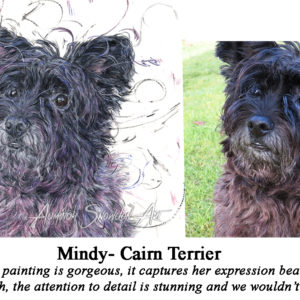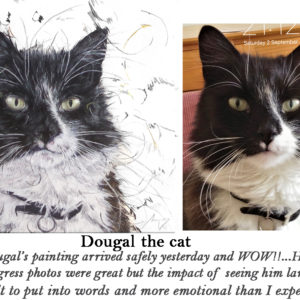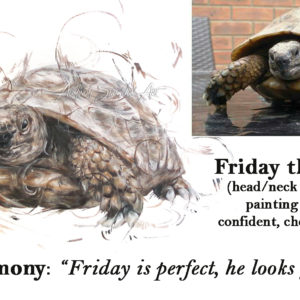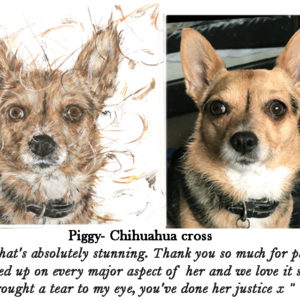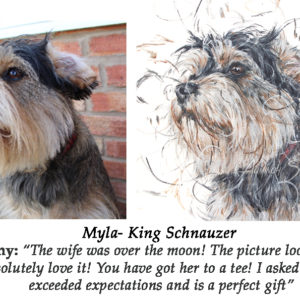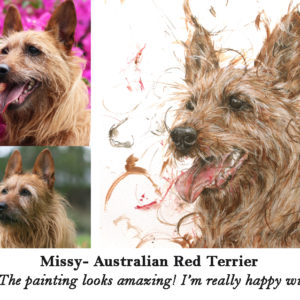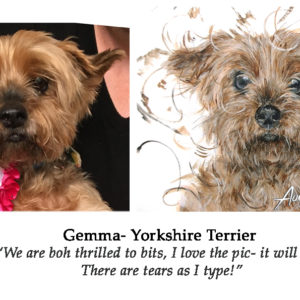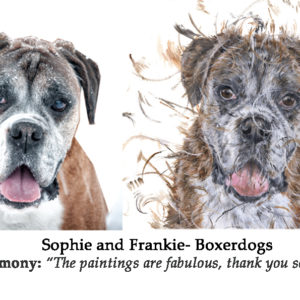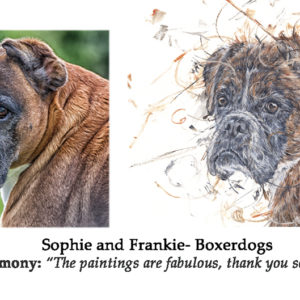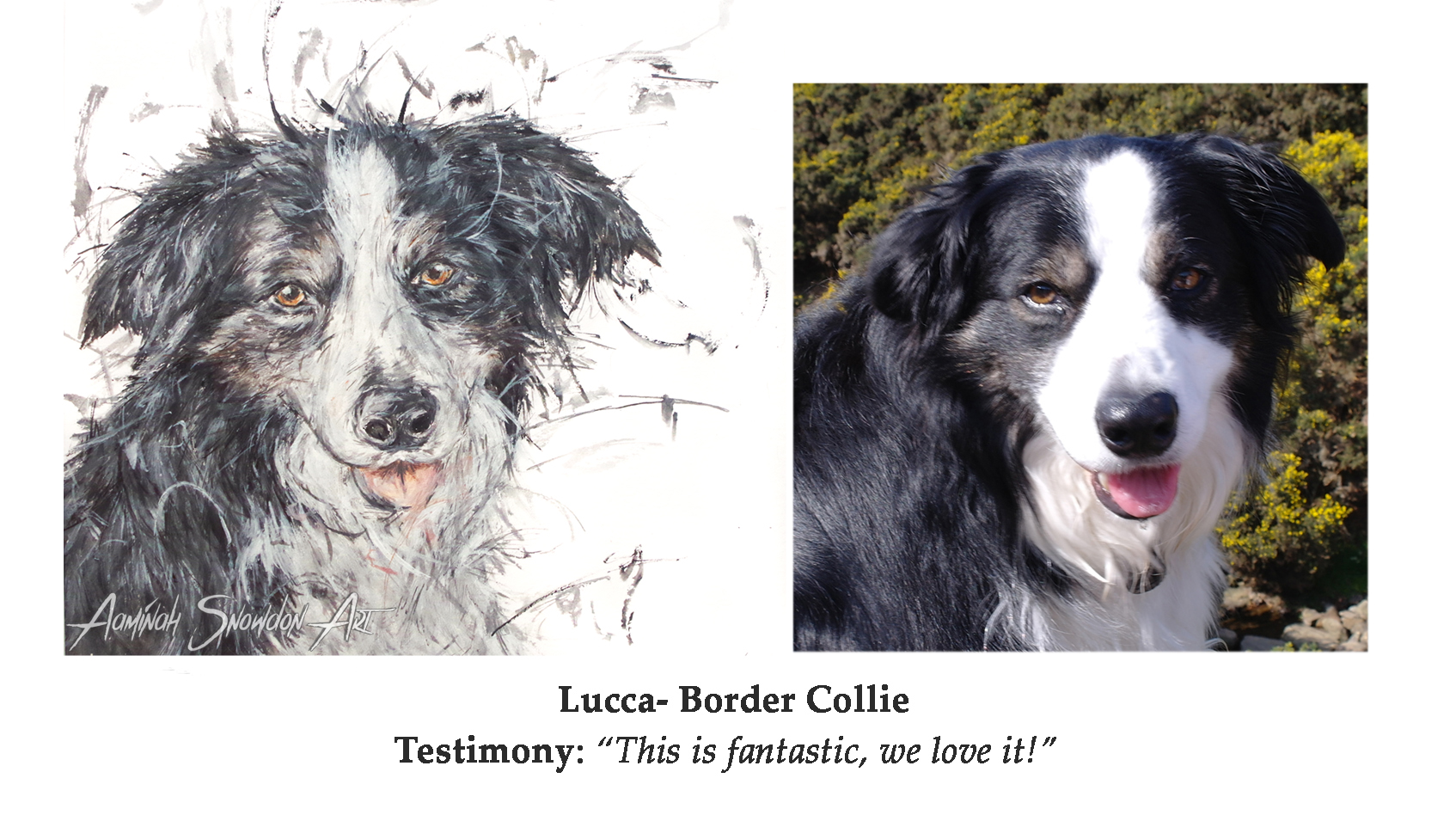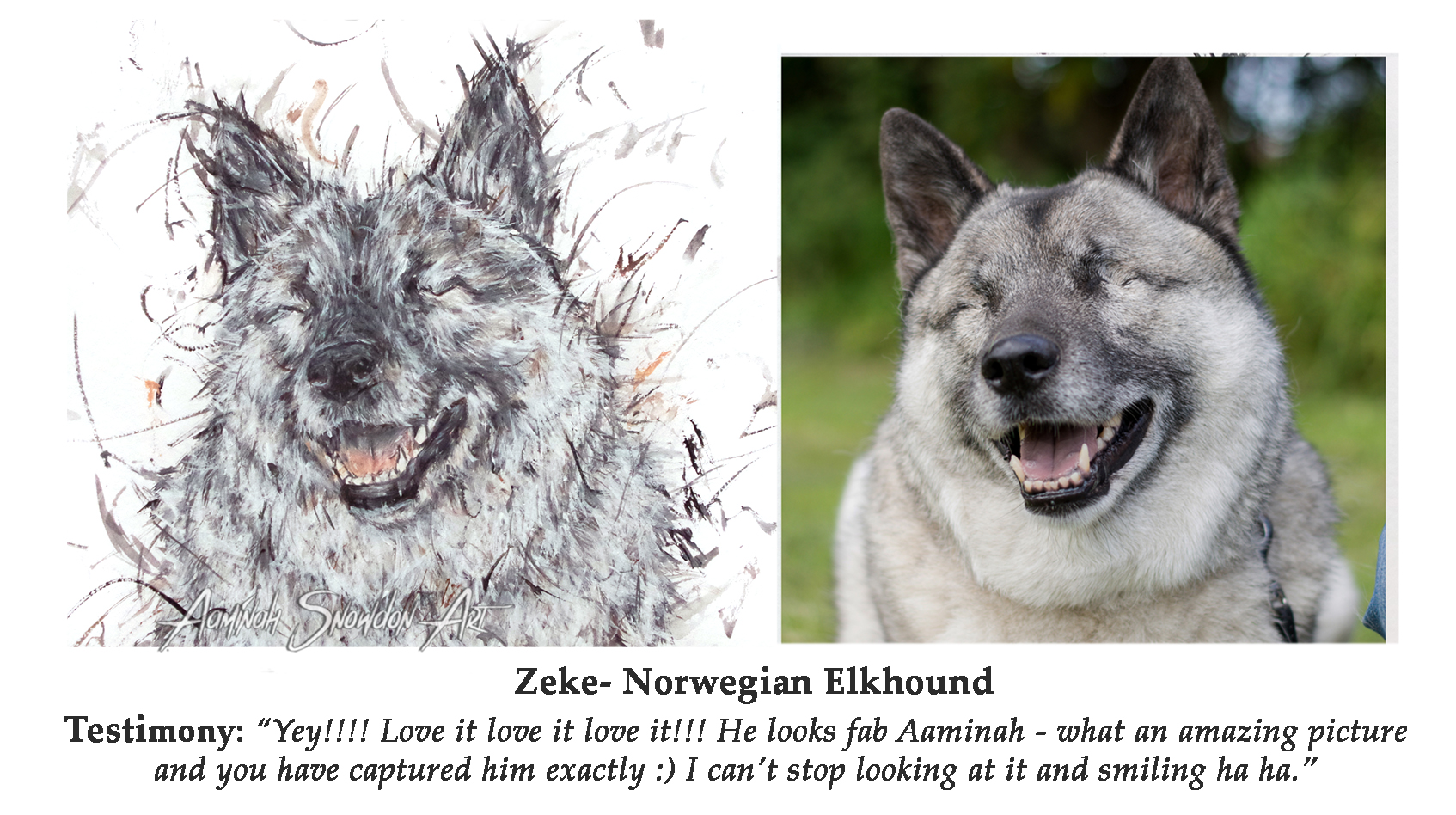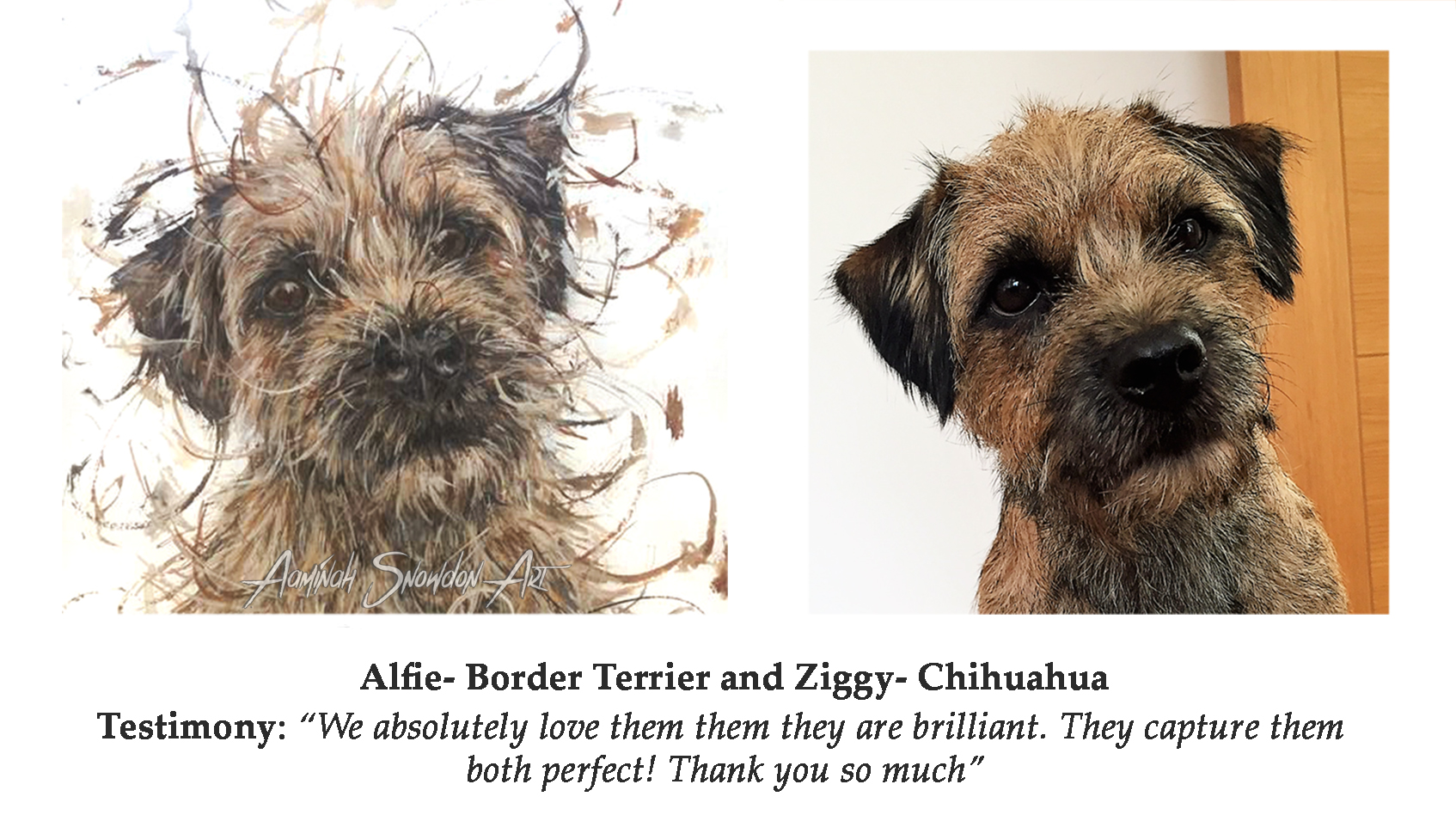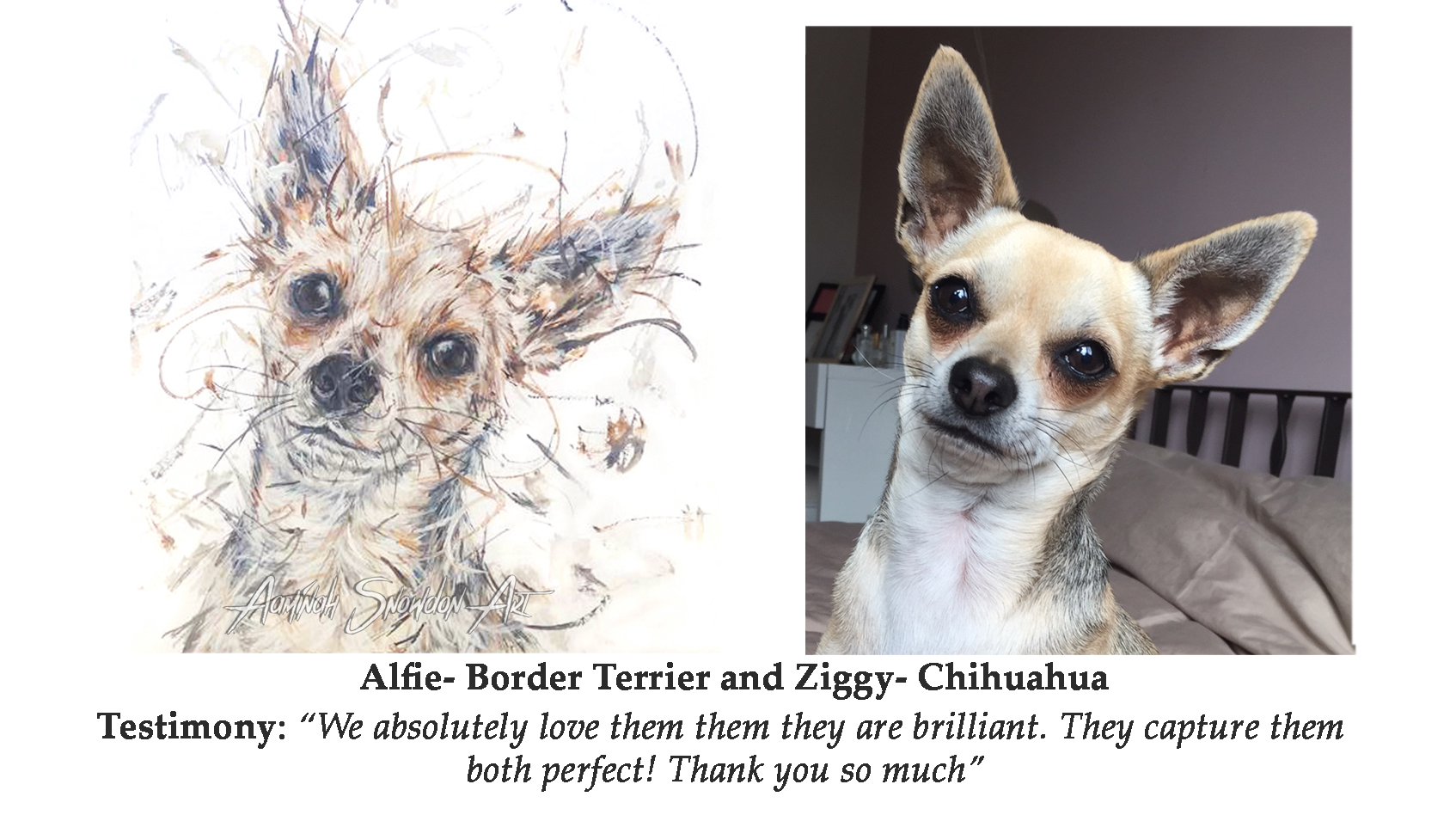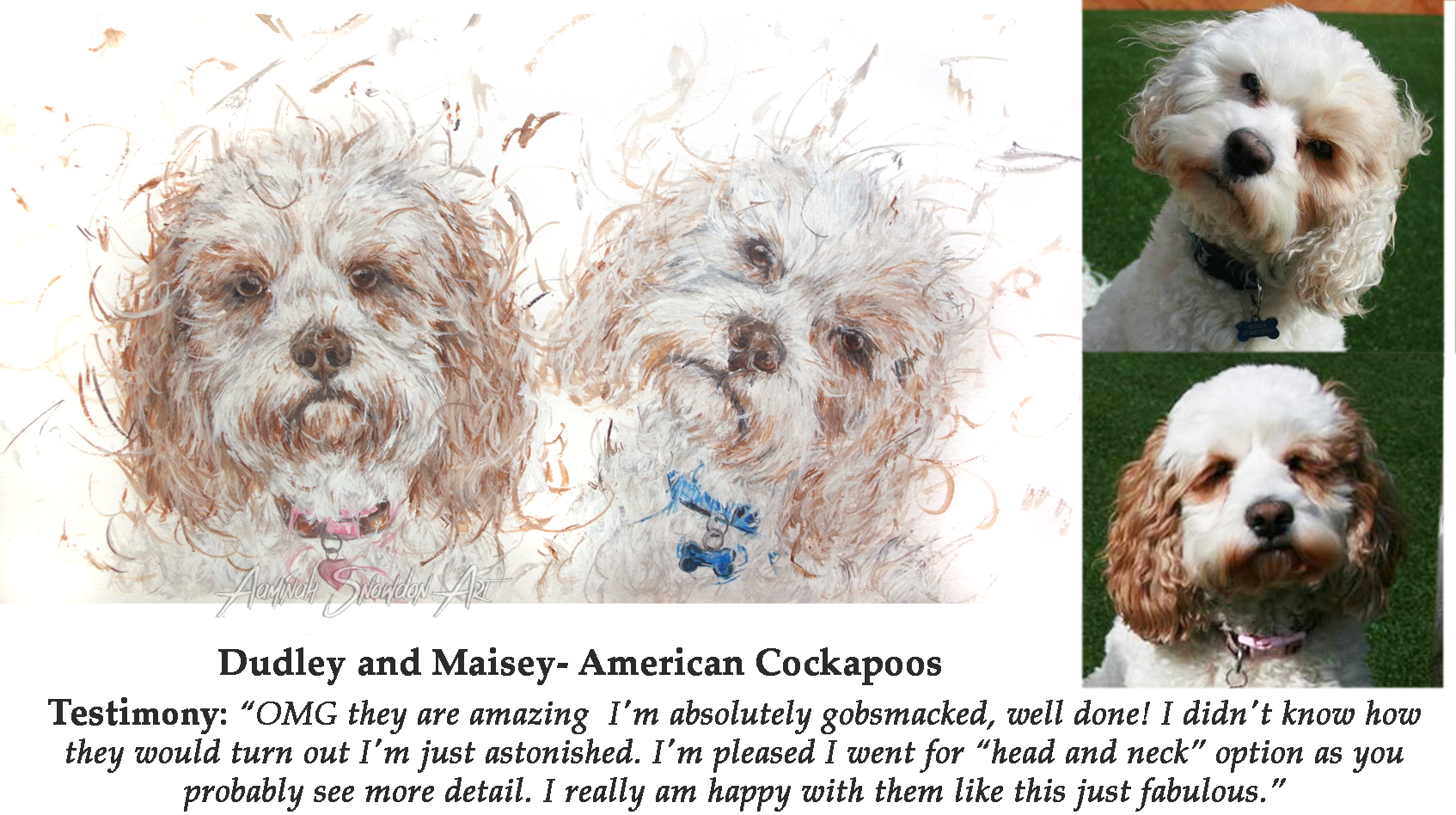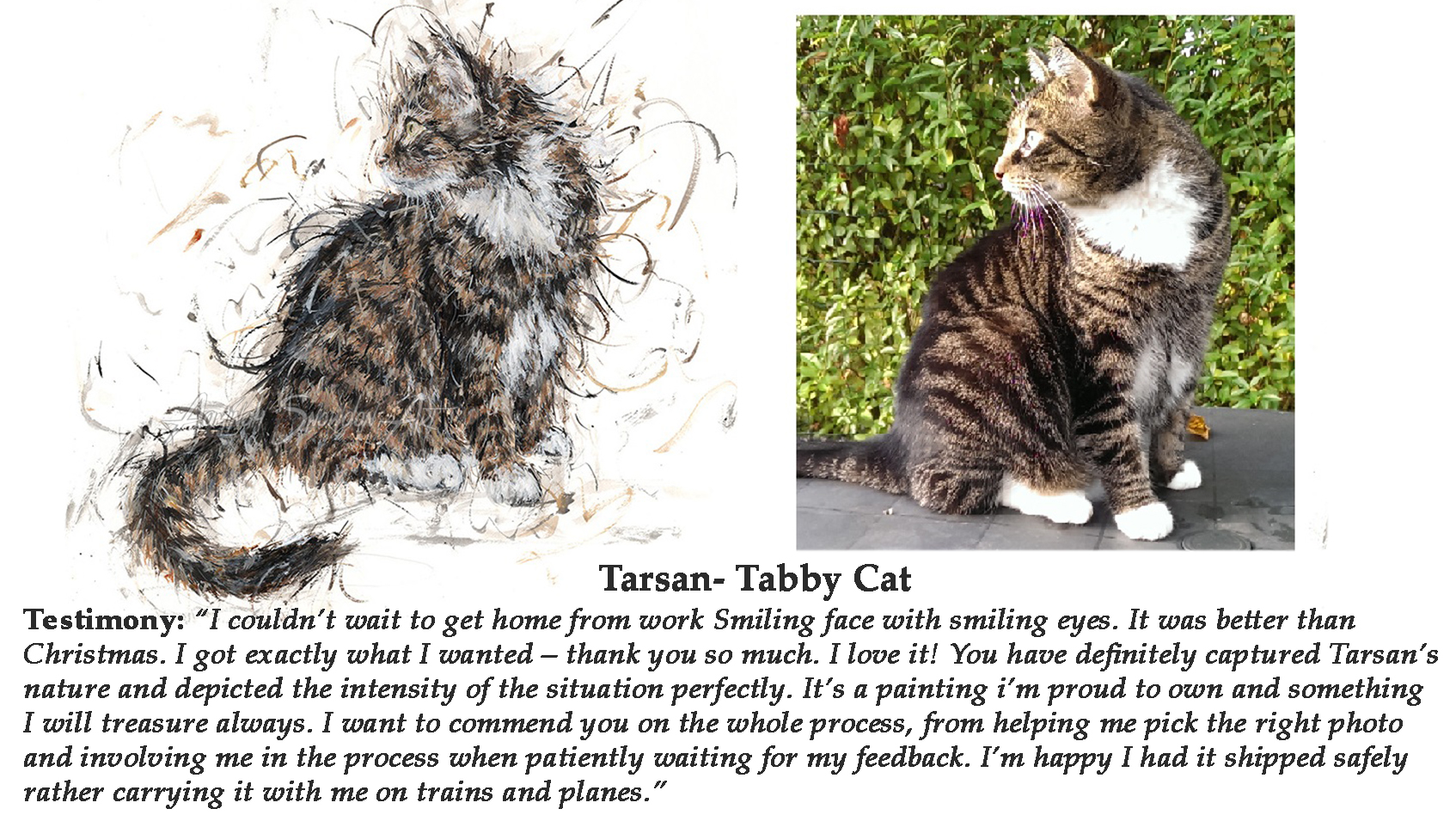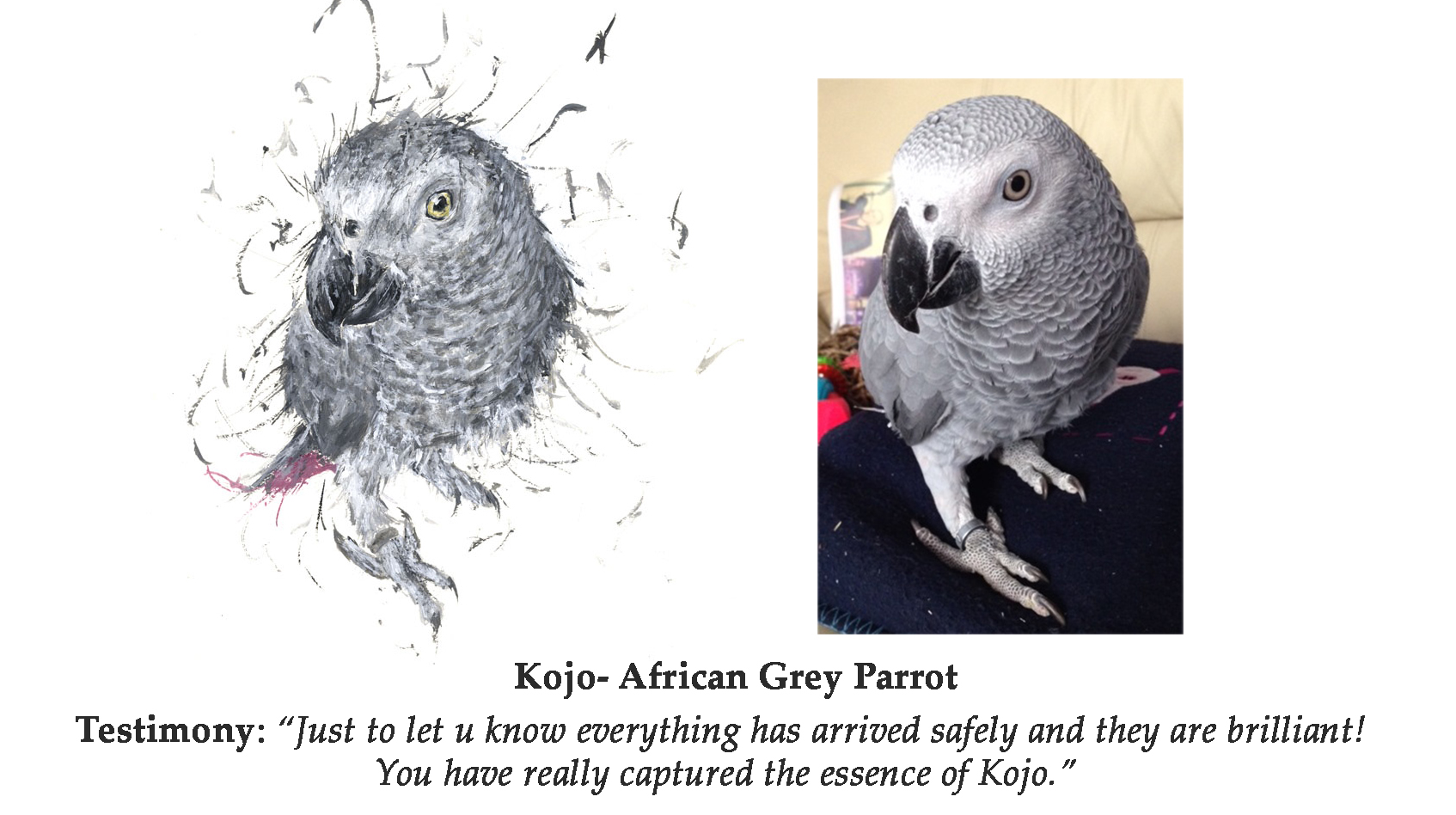 ---
---
WHAT TO EXPECT:

You will receive a unique, signed acrylic painting by published fine art artist, Aaminah Snowdon.
Size for size, pet portrait prices are similar in price to Aaminah's wildlife/farm animal paintings.

Your painting will be painted in Aaminah's unique, quirky and expressive style of very lively, spontaneous, playful brushstrokes and bold, vibrant colours that produce an atmosphere full of movement and energy.
Aaminah spends a lot of time on pet portraits to create a painting that you are 100% happy with. Once painting begins, it can take weeks to a month to complete your pet portrait and it includes regular updates and interactions with yourself.
Pricing includes conservation quality double mount with "V" groove and backing board plus signed and tracked courier shipping (outside UK additional shipping additional cost applies).
A limited number of art prints and greeting cards may be produced from the pet portrait.


---
---
THE COMMISSION PROCESS:
1. Choose one the 3 size options below.
2. Fill out the contact form and read the T&C's provided and then click send.
3. We will email you a copy of the form you filled in, the T&C's, the process list, a "Do's and Don'ts guide to photographing your pet" and Payment Plan information (if requested).
4. Send photos of your pets or we can take the photos ourselves (additional fees apply). A 50% deposit is also requested before painting begins.
5. Aaminah will draw up a sketch from the best photo and send it for approval. Once approved, you will receive regular photo updates of the painting.
6. Once the painting is completed, you can suggest any changes you may like (3 changes included in pricing, additional fee for more than 3 changes).
7. Once you are happy with the painting, the remaining 50% of the payment will be requested.
8. The painting will be sent double mounted using conservation quality board and shipped to your address (tracked and signed for).
Please be aware there may be a waiting list so it could be a while before Aaminah can begin your painting. If it is required for a specific date, please contact us to see if Aaminah can accomodate your request. You can also contact us to get a rough estimate regarding timescale and place in queue.
---
---
PRICE GUIDE

GETTING STARTED: CLICK YOUR SIZE BELOW